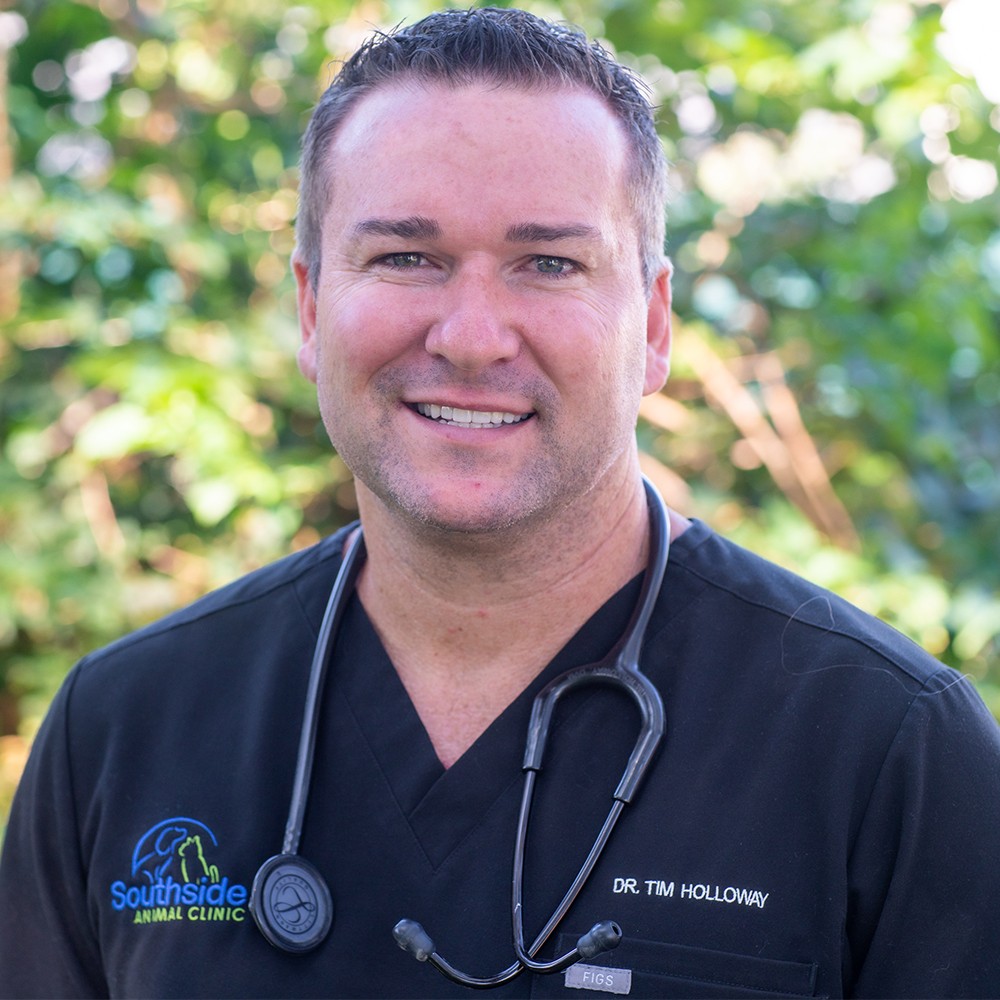 Dr. Tim Holloway
"I am a 2007 graduate of University of Florida College of Veterinary Medicine. Prior to Veterinary School, I received a Bachelor's Degree from the University of Florida with a Dual Major, Animal Sciences with Animal Biology Specialization and Microbiology and Cell Sciences. I also had a Minor in Chemistry.
Following graduation, I practiced in a busy Small Animal General Practice in Ocala, FL for 18 months then moved on to Emergency and Critical Care Medicine in Ocala, Gainesville, Daytona, St. Augustine and Jacksonville. During my time in the Emergency Medicine setting I have obtained a wide array of experiences from Critical Care Medicine and a wide range of surgical procedures. With that being said I have a special interest in Critical Care Medicine and Surgery (Orthopedic and Soft Tissue).
I am an active member of the American Veterinary Medical Association, Florida Veterinary Medical Association, Veterinary Emergency and Critical Care Society, and the Veterinary Hospital Managers Association. I am the current President of the Jacksonville Medical Society.
During my "free time" I enjoy spending time with my wonderful wife, Stephanie (who is also a veterinarian), my two beautiful children Kymber and Brody, my menagerie of pets (4 dogs, 2 cats, 4 tortoises 4 horses, and a pony). I also enjoy mechanics and restoring antique vehicles, especially jeeps; fishing and spending time outdoors.
I truly look forward to meeting you and your pet(s) in the very near future!!!"
Dr Holloway is an amazing vet! We have been taking our cats there for years and have always found the service to be wonderful!

Donna H.

Facebook

Dr. Tim Holloway is amazing. So professional, thorough, sweet and kind. With any vet you get to see here, you will be in the best hands, really. Everyone in this clinic ALWAYS goes above and beyond to provide the best service. All the technicians and the front desk staff. Hands down to them, one more time.

Natalie O.

Google